lights, video and design
We dispose with professional lights and special lighting effects, from which we will prepare an original scene for your project. Our equipment is suitable for touring, festivals, concerts and events from small clubs to large halls and decorative lighting of spaces or TV recordings and broadcasts.
Mostly we use products from the Czech, but globally known brand Robe, which complement of equipment ARRI, or SHOWTEC and STUDIO DUE. We care about the quality and origin of other branded equipment (switchgear, splitters, dimmers, electrical wiring, connections DMX). Thanks to the ever-increasing fleet can check in several events at once. To control we mostly use CHAMSYS consoles  (MQ70, MQ100, MQ500 with different variants of wings) .
In light of our fleet is the most modern equipment, including the most powerful spot lights Robe BMFL (32),  novelty among the current LED Wash Robe Spiider (32) with Robe Robin 600 (20) and favorized Robe Pointe (24) with stronger brothers Robe MegaPointe. We dispose with RoboSpot follow system too. 
We also own 150 square meters SMD LED screen with a resolution of 6 mm. The screen can be assembled into various shapes, and divided into several areas. The LED screen to provide a comprehensive system, if necessary CAMERA SYSTEM both standard and robotic.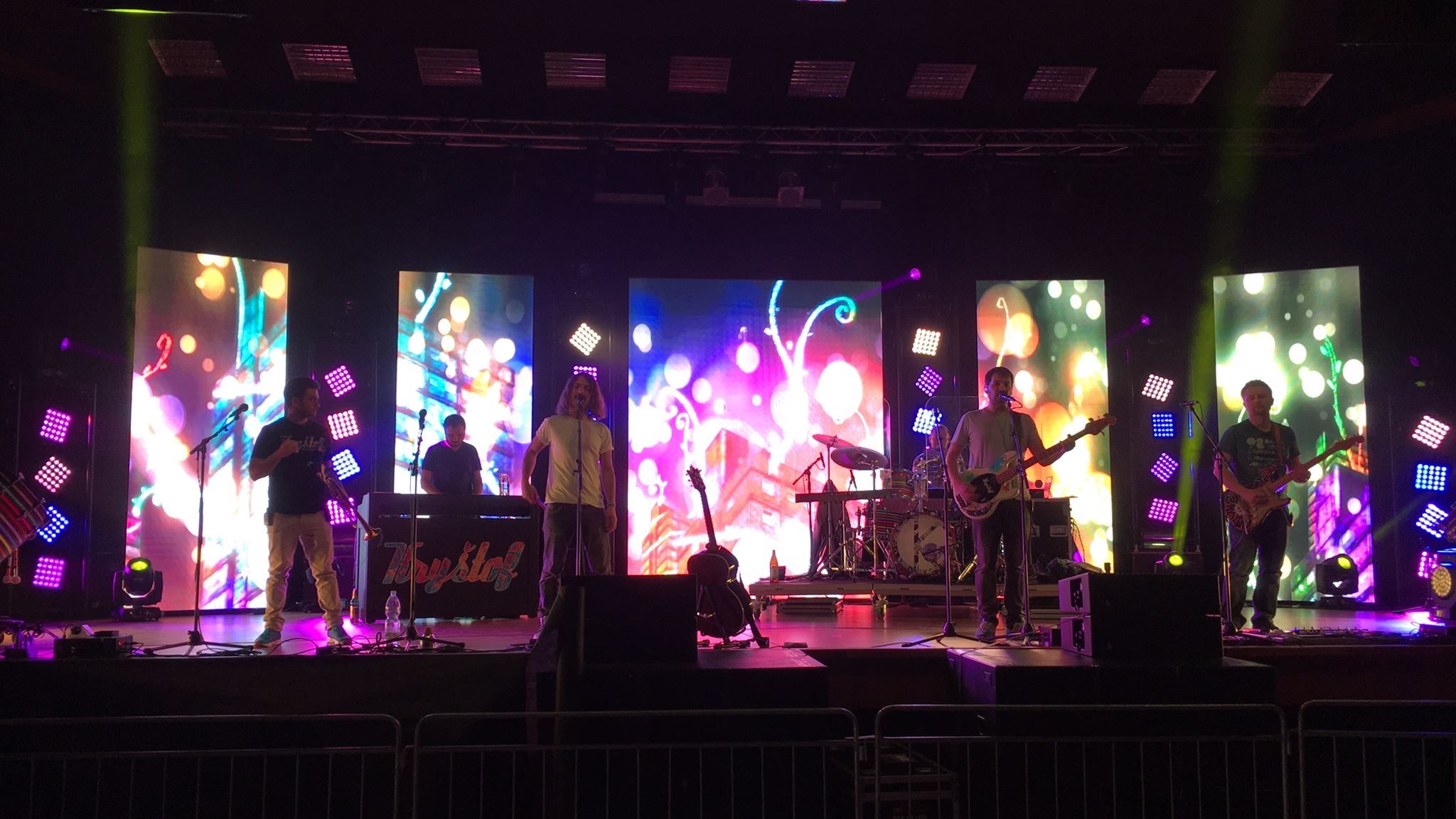 Photogallery