Technical: 2013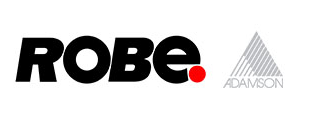 Our technical equipment in 2013
Horkýže Slíže
In 2013, the Slovak stars Horkýže Slíže went on their biggest tour in the 20 years of their existence. We provided technical support for the Czech part of the tour including the concert in Incheba Arena, Prague with ground support 14x9 using  Robe MMX, Showtec Beam, Sunstrip Active, ACL studio due, Atomic Strobe and other lights. We used 32 Adamson Spektrix boxes and Midas PRO3 for sound.
Žebřík 2012 a 2013
n 2013, we were entrusted with complete technical support of the music awards in Parkhotel, Pilsen apart from the usual production. We used 32 Adamson Spektrix boxes and two Yamaha M7CLs. For the first time, we used our new lights Robe MMX and apart from the LED screen, all the equipment was provided by us. In 2014, the event moved to the Faculty of Art and Design and we provided rigging too. 
Rock for People
At Rock for People 2013, we fully supported the Youtube stage in a big festival-dome with 32 Adamson Spektrix boxes, ground support Alur 4KH40 and Folding 520 and light show with Robe MMX and Showtec Beam.
t-music Back to School
Technical support for the festivals from a project which we created for the company T-Mobile, supported with our own equipment including roofing, stage decks, lights and sound.
Léto s Rychtářem
We fully technically support the concerts in the Rychtář brewery amphitheatre including our own ground support roof 13x10m.
Michal David
In 2012, we started cooperation with the company Polanskisound which exclusively provides sound support for Michal David. For the stadium concerts and the Classic tour, we provided ground support, stage decks and complete light show. Jiří Rouček designed the light shows. 
Jethro Tull - theatres
In 2009, the Ian Anderson's legendary band went on tour in the unique environment of the oldest theatres in the Czech Republic. For this specific environment, we created unique sound system using cardoid basses and we provided suitable light show, too.