Stadium tour 2013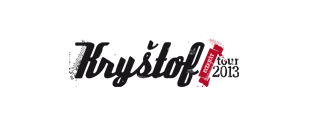 We delivered the stadium Kryštof Agrofert Inzerát tour which was sold-out a month in advance.
Long-term cooperation with Richard Krajčo's band culminated with our joint production of the biggest tour in the band's history – Kryštof Inzerát Agrofert Tour 2013. The tour visited the three biggest arenas in the Czech Republic and all of them were sold-out more than a month in advance! To meet the demand of North-Moravian fans who sold-out the arena more than two months in advance, we added a fourth concert in Opava.
The tour, as well as the new album Inzerát recorded under american production, received great reviews both from the visitors and the media. A uniqe 30m stage was used, designed by Richard Krajčo himself and our main light engineer. A moving 20m LED screen was a primary feature on the stage. Impressions from the concert were enhanced by special confetti and baloon effects, moving platforms, special catwalks and many more special features. We believe that this will reflect in the band's future and Kryštof will uphold to the status of the best concert band in the Czech Republic and that another successful tour awaits us.
Wrote about the tour:
Photo and video