Plzeňský Majáles 2013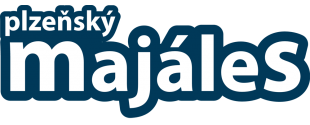 Since 2005, we have organised the most important festival in the western region of the Czech Republic in the Europe's biggest open-air amphitheater.
In 2005, we took over organising the student spring celebration Plzeňský Majáles. The amount of visitors has almost trippled to 20.000 since then and soon in the future we expect to be sold-out.
We deliver 3 stages for the Lochotin amphitheater and the lineup included Tomáš Klus, Chinaski, Divokej Bill, Kryštof, Nightwork, Horkýže Slíže, Tata Bojs, Inekafe, Sto zvířat, Mandrage, Charlie Straight and more. All-day-long fun is accompanied by a programme of games, 24-hour lasting marriages and more.
Prior to the festival, a tradional election of the King, a rediscovered festival parade and student parties take place. 
Photo and video