Music sponsorship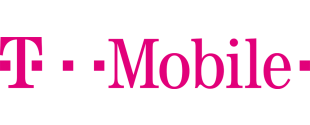 For the company T-Mobile, we activate music sponsorpship by long-term concert projects t-music Tour or t-music Back to School.
t-music tour
From 2008 to 2010, we created t-music tour project for the company T-Mobile. It consisted of 10 unique tours of the top Czech and Slovak bands including Chinaski, Sto zvířat, Kontrafakt, Wohnout, UDG, Horkýže Slíže or even twice Kryštof. They managed to do a big stadium t-music Kryštof Jeviště tour 2010 and for the first time ever, a tour in university lecture halls.
The project t-music tour started humbly, the first tours took place mainly in sold-out clubs. From the beginning, high level of production, massive local and nation-wide promotion, special stages and technical support were some of the main features of the project which the bands couldn't afford without a sponsor. And another new feature – digital distribution of new albums. This way, the project became more and more popular with both the visitors and the artists and that's what attracted the biggest names and the biggest arenas. 
In total, unbelieveable amount of 92 concerts took place plus a final concert of four selected bands in sold-out Tesla Arena on 24.11.2010 under the name t-music 4in1. Most of the concerts were sold-out and the final number of visitors reached almost 128.000. The whole tour was under our production apart from t-music Chinaski tour and t-music Kontrafakt tour.
t-music Back to School
After the successful cooperation on the 3 years long t-music tour project, we continued to cooperate with T-Mobile and prepared a pilot season of open-air parties for university students to start the new academic year. The first series of 6 concerts in September and October 2011 presented Horkýže Slíže, UDG, Sto zvířat and Polemic and it attracted more than 100.000 students and young people. It was a big success, so in fact we ended up doing more seasons. 

Photo and video