Tesco Event 2017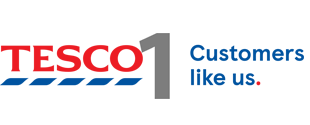 For friends from Skalin we became an exclusive supplier of technical suppoert for in many ways an exceptional two-day Tesco event
The technical solution of this special event consisted of two twelve-meter circular podiumswiht molos. Above it was a square "360" projection for all sides with a 3.9mm resolution and Robe Spiider & Pointe technology for both ambient and ambient lighting. The sound solution was not about performance this time, but about the complete coverage of the entire space including the tribunes, which was provided by the smaller Adamson S10 and Adamson Spectrix systems, also with "360" routing.
Of course, the implementation included technical overhead, stage management, and video editing with camera editing, with over thirty of our people working on the event. In addition to the main hall where we were presenting, we also took care of the second, identical large hall, where our HD ground support with Adamson Energia sound for the accompanying program and after party.
Besides this standard technical delivery from our sources, we also took care of conference interpreting in 4 languages for all guests, 40 TVs with different content and other electro or video services.
Thanks to Skalin for trust, the project is one of the most challenging corporate events we have met. Perhaps we did it with the appropriate approach and helped to make a very positive assessment of this year's edition.
Photo and video