Souboj Titánů Pyramida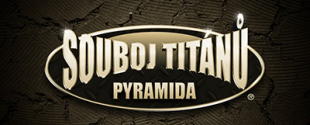 The international tournament Souboj Titánů has been around for 11 years and we gained trust to take part in technical production of this prestigious event.
We got complete technical production of Souboj Titánů – including delivery of our own technical equipment. The accompanying shows, the line-ups of champions, the final ceremony and the whole technical solution broadened the horizons and left an impression on the sold-out arena.
The reconstruction of the Pilsen Lokomotiva arena allowed rigging directly into the roof trusses. We used this to our advantage to achieve maximum cleanness of the design of the event. We also installed a four-way sound system Adamson Spektrix (24 boxes). The show of the light designer Jiří Rouček was accompanied by special effects.
Photo and video