Rock for People 2015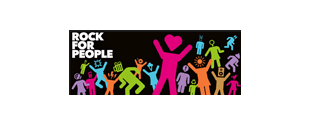 Production and technical support of leading Czech festival this year grow to 2 festivals with our main stage for Motorhead, Parov Stelar or Guano Apes.
Our activities at the festival Rock for People continued growt. It compounded this year's festival organizing two versions - Hradec Kralove and recently in Pilsen, on the occasion of European Capital of Culture 2015.
In Hradec Kralove, we have secured one of the two main stage with the technique Adamson Energia, Yamaha CL5 and Robe BMFL, Robin of 600.
In Pilsen, we have already checked in completely the entire festival. In the new space we Depo2015 after previous experience seamlessly hall equipped bus system Adamason Y10 and Midas PRO3. However, for the first time, we also take care of the entire STAGE A roof with a maximum of 20x15 heavy duty and Superbeam Truss, where our new big system Adamson Energia E12 ensemble cast including Motorhead, Guano Apes or Parov Stelar. The lighting design of these stars was based on the best spot on the market - Robe BMFL.
Photo and video