Rock for People 2016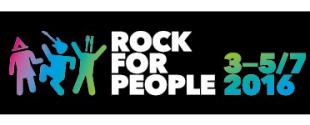 Even in 2016, we participated in executive produced and supplied the complete technology for one of the most important Czech festivals.
Long-term production cooperation with the organizer of the festival, Ameba Production Company Ltd., this year brought us into the role of a complete vendor technical support. Thus, under the hands of our technicians, our pódích and through our sound and lighting equipment passed through bands like Massive Attack, The Skillet, Nero, The CHVRCHES, Enter Shikari and The Offspring. Much appreciate the trust that we hope not to disappoint.
STAGE A:
Sound: Adamson Energia E15 PA 24x, Adamson Energia E12 (Outfill, Donwfill, Frontfill) 24x, Adamson Spektrix (Sidefill, Drumfill) 8x, Adamson E219 End Fire 28x, Adamson S18 2, Adamson M15 12x, Yamaha CL5 FOH Yamaha M7CLes MON SE: Ing. Ondřej Tureček
lights: Robe BMFL, ACL Studio Due, Robe 600, VL3500, Clay Paky Sharpy, LD: Jiri Rouček
STAGE B:
Sound: Adamson Y10 24x, Adamson Spektrix (Downfill, Frontfill, Sidefill, Drumfill) 34x, 18x S18 Adamson, Adamson T21 8x, Yamaha CL5 FOH Yamaha M7CL MON, SE: Tomas Zýka
lights: BMFL Robe, Robe 600
STAGE C:
Sound: Adamson Spektrix 18x, 9x Spektrix SUB, Midas PRO3 FOH Yamaha M7CL MON, SE: Jiri Polansky
Photo and video