Ostravar and Kryštof for Ostrava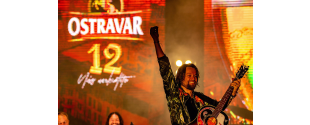 Open air livestream? Why not! When our friends from the Ostravar brewery and Kryštof called, we definitely could not miss that.
During the spring lockdown Richard did live broadcast only with his guitars from home. But our friends from Ostrava came up with the idea of replacing the postponed festivities of the brewery, where we were also supposed to be. So we sent you the concert home through our and the brewery's online channels!
PA: ADAMSON: S10, E219
AMPS: Lab.gruppen PLM, Lake Processing LM44, Audinate Dante
FOH:  Avid S6L 32D / Yamaha Commercial Audio PM7

Photo and video