Letokruh festival 2020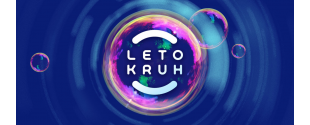 Replacement of the big Majáles, new music festival Letokruh. It was 4 days, 3 music genres and the top of the Czech and Slovak music scene together with #zlfamily in Brno, Prague and Hradec Králové.
Even our friends from the Majáles festival did not give up the summer season and in a few days they put together the Letokruh festival. Loaded four genre days with stars like Yzomandias, Rybičky 48, Mirai and Marek Ztracený.
PA ADAMSON: main+fills E15+S10, E219
AMPS Lab.gruppen PLM, Lake Processing LM44, Audinate dante
FOH: Avid S6L 32D
RIGGING Truss Aluminium Factory
Photo and video