IGY OPENING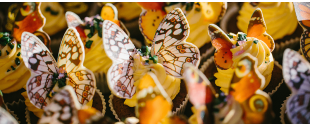 The opening ceremony of a new part of the business center in České Budějovice was held in the spirit of the magical wonderland, with the support of our technical solution, which changed the business venue to magic place.
For the first time, we have visited the new IGY II site under construction more than half a year before opening ... The automated concrete site has created a completely different idea of transforming an auspicious business space into a magical world of wonders.
Months later, Wonderland IGY launched its game of color, fantasy and technology after several months of preparation and several-days construction, focusing primarily on the intricate grip of the ceiling and the lighting of the entire space for which wireless solutions are great. Sound proofing was part of the simpler part of the project, even if the multi-story corridor complex would also be without the wireless technology and the Dante network solution.
Photo and video