Harlej Lucerna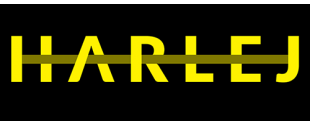 We have implemented a technically provided Harley sold-out concert as part of the birthday tour of 20 years at Lucerna Prague, the big hall.
In one of the most prestigious Czech venues we realized the sold-out concert associated with DVD recording. The concert was the culmination of a yearlong collaboration, which includes not only technical support for all concerts in Harlej including a large birthday open air concert in Pilsen, but also marketing support in the form of design and PR.
For Lucerna venue we used 24 boxes PA System Adamson Spektrix, 12 Subs Adamson S18, Lab Gruppen amfplifiers and other Spetrix system on the front fill. The band does not use in-ear system and we fully cover their needs  by monitors Adamson M15 and everything controled FOH console Yamaha CL5.
We prepared special design and stage, which runs throughout the tour, and added at Lucerna split LED  screen and more fixtures. There were the scene of over 30 beam / spots, 36 LED Wash Robe, many special effects and everything ran counter Chamsys MQ.
Photo and video