DM3 Monstrum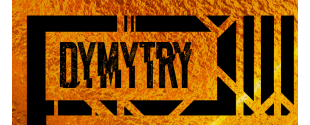 Metal band Dymytry boldly started the challenge in the form of a monstrous hall concert. We were delighted to accept this challenge with them, and alongside designer Martin Hruška, we helped our friends to meet their dream.
In the small sports hall in Holešovice we have dobne countless concerts of domestic and foreign artists. But what we experienced on Friday 23.3. 2018, we have not seen it yet :).
On that day, the day before midnight, over 20 of our technicians and 20 helpers met in the hall to unload five truckers. Yes, such a lot of designer Martin Hruska managed to fit into this very small hall. Complicated ground support was covered by screens, dozens of the biggest lights, pyro and other effects, and of course the sound that even reached its limit that night, even though it is one of the most powerful systems in the Czech Republic.
Not only this monstrosity and precise Martin's work has made the defacto another series of concerts in a small athlete an exceptional event. Four thousand lucky fans for a long-awaited concert have created an unrealistic atmosphere ... This was enhanced by the enormous "Monster" scene with unique ramps and the latest technologies that have made an ornating audio-visual experience from a great concert.
For us it was an event we will never forget, and perhaps despite our premiere collaboration with the leading designer of the Czech and world shows, we had a part in a positively evaluated concert that may be a bad career event for Dymytry.
PA systém: Adamson E12 + E219
FOH: Avid S6L
Spot: Robe Lighting BMFL
Beam: Robe Lighting Pointe, Megapointe
Wash: Robe Spiider, Robe 600
Follow spot: Robe Lighting Robo Spot
Photo and video