ADAMSON CZ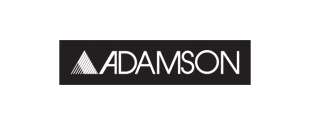 Our friends from Adamson audio systems, which we have been using from the beginning, are entering the Czech market. From today Adamson is officially in Basys portfolio.
While this information is more important to our fellow sound engineers.. If someone needs to buy one of Adamson's many sound systems and have direct service and technology support around the corner, the time has come.

The leading Czech technical distributor Basys has included Adamson in its portfolio in addition to the brands like Midas, Lab.Gruppen or Beyerdynamic. It completes the entire sound system from the world's leading manufacturers.
www.basys.cz
www.adamson-systems.cz 
www.adamsonsystems.com 
Photo and video