90s Explosion 2019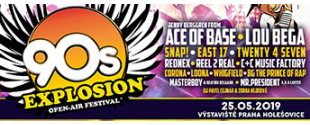 After last year's first successful year, we have prepared the continuation of the biggest home 90s festival in two cities! So we brought thirty most successful performers of the 1990s to Bohemia during the week.
In Prague, we repeated the success of the 90s festival again at the Holešovice Exhibition Grounds. In a four-hour show, the most successful performers like Ace of Base, Lou Bega, Snap!, East 17, Reel 2 Real, Rednex a nebo Twenty 4 Seven. 
One week later we transported the whole setup to Brno, the legendary Za Lužánkami stadium. The program was based on different names, Brno fans of dancefloor got four hours full of hits from 2 Unlimited, Vengaboys, Haddaway, Fun Factory, Captain Jack, C+C Music Factory a dalších. 
sound: Adamson E15/E12/E129, FOH Avid S6L, MON Yamaha CL5
lights: Robe Lighting BMFL, Spiider, MegaPointe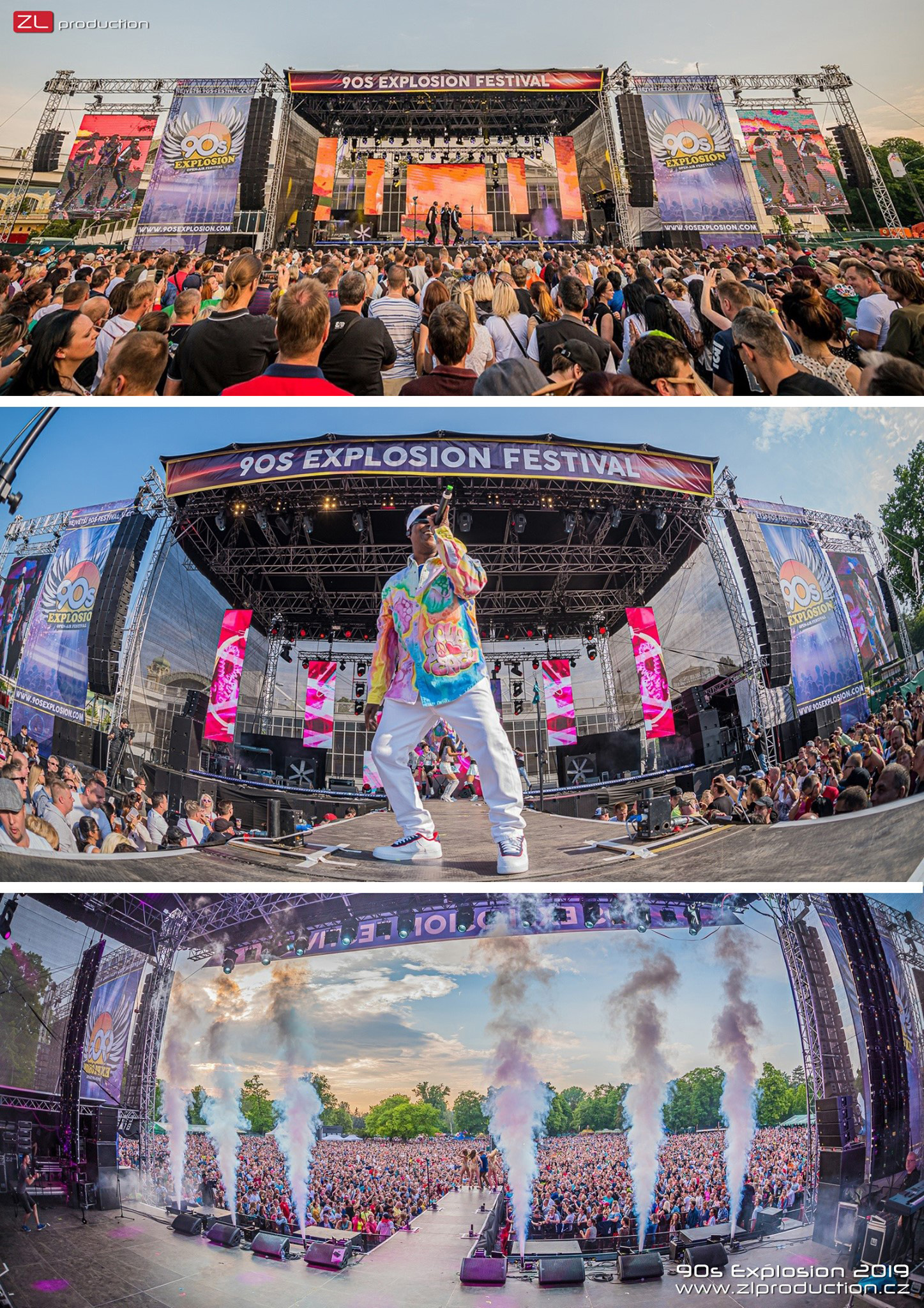 Photo and video