Prague Playoffs 2018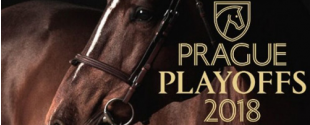 This year's most challenging event full of great sports moments and exciting shows is behind us! Beautiful ending of events in 2018 in the 02 Arena with the involvement of production and technology from #zlfamily.
The annual planning and two-week stay in the 02 arena ended today ... We have been very challenging and part of the world premiere of the Longines Global Champions Tour in Prague.
Even though the arena is a familiar environment for us, it has become unrecognizable. Not only inside, but also in the near vicinity, where over 120 world-wide horseshoes, 80 trucks and especially tens of tons of sand for the giant area of the hut were found.
The whole event was raced by a large team from hundreds of individual components, and although this was the first such international collaboration, the work and the friendliness of the event took place in a friendly and relaxed atmosphere, but with maximum professionalism. We were honored to be at such an important event, which harvested both the sporting and the organizational and programmatic aspects of the audience.
80 technicians and technicians from the ZLP, 12 trucks of audiovisual and floor technology, 500m of aluminum structures, 100 engines, over 20km of cabling, 1000m2 of platforms, 150 of Robe's intelligent lights and 4 of production (on average each has gone up to 100km according to the application). Thanks to everyone for a great job!
foto: Pavel Lebeda, Vlastimil Vacek, Luděk Šipla, 
Photo and video