NČM O2 Arena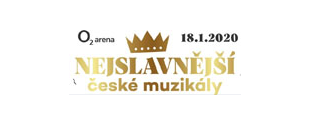 With the new project of selection of the best Czech musicals we started another season of concerts with our gear in the O2 arena in an immediately sold out and well rated show.
Accompanied by more than a hundred-member orchestra, the greatest hits from the musicals like Dracula, Count Monte Cristo, Golem, Night at Karlštejn, Cleopatra, The Three Musketeers, Angelica and The Man with the Iron Mask etc.
The unique concert featured Daniel Hulka, Josef Vojtek, Monika Absolonova, Marian Vojtko, Helena Vondrackova, Petr Kolar, Jan Kopecny, Vojtech Drahokoupil, Michaela Gemrotova, Radka Fisarova and many others. The greatest musical arias of Karel Svoboda and Michal David were heard, such as Jsi můj pán, Teď královnou jsem já, Asi do věží nebo Lásko má já stůňu.
The show was accompanied by an epic scene with LED projections, elevations, Robe lights (BMFL, Spiider, WashBeam) and special effects. We solved the complicated sound solution by combining three consoles in FOH (Avid S6L, Yamaha PM7 Rivage and Midas PRO6) with two consoles for a complex interception system with dozens of in ear and wireless channels (Yamaha CL5). The PA system was classically installed in the already proven Adamason E15 / E12 / S10 / E219 configuration, including outfilms, frontfills, centerfill and delay for the 4th floor. All this with the necessary support of LabGruppen PLM + amplifier with LAKE processing.
Photo and video