RFP 2018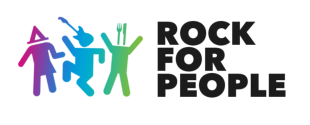 Again, we emptied the warehouses and handed out two major podiums of one of the biggest domestic festivals, this time with The Prodigy or Volbeat
And as in previous years, we've taken care of the sound completely within our ADAMSON brand, but this time both have received the strongest version of the E15 with E219 subs. Even more interesting, this year FOH was directed by: For "A" we delivered our flagship Avid S6L (192 fw 5.7 / 2x HDX dsp cards / 1x wsg integration card / setup 80in 24 out / WAVES extreme server
including mercury + studio classics plugins bundle) with unexpected new desk in our portfolio, which you will certainly hear, especially if you come in contact with foreign riders - YAMAHA PM7 RIVAGE. And when one of the artists imported the DiGiCo SD12, one could say that at the given moment, the best digital desks of the day were at one point. Also worth mentioning is the special setup for The Prodigy - 36pcs E219 ....
Lights have traditionally been stacked according to the light of interpee riders from our Robe Lighting portfolio.
stage A:
PA: ADAMSON E15 (24) & E12 (18) & S10 (20) & S119 (12) & E219 (36)
FOH: AVID S6L,  YAMAHA CL5 & PM7 Rivage
LIGHTS: ROBE Spiider, BMFL, MegaPointe, Pointe, RoboSpot, LightMaster, CHAMSYS MQ500
stage B:

PA: ADAMSON E15 (24) & E12 (6) & S10 (12) & S119 (4) & E219 (16)
FOH: AVID S6L, YAMAHA CL5
LIGHTS: ROBE ColorWash 700, ClayPaky Mythos
 LAKE PROCESSING, DANTE NETWORKING, LAB GRUPPEN PLM, TEQSAS Cyberteq
Photo and video